Back in 2008 I was pleased to announce that Wallace and Gromit Grace Cover of Radio Times, in preparation for the release of A Matter of Loaf and Death.
I'm delighted to be able to share that they made the cover once again, this time for their upcoming World of Invention series!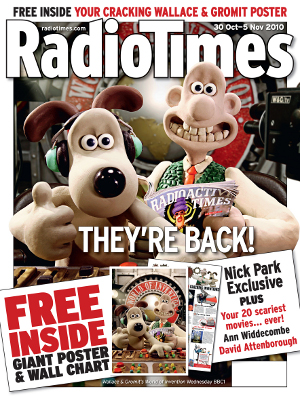 Thanks to Amy Brill of the BBC for letting me know and getting me the great high-resolution image of the cover. In her email she also described what was available inside:
a giant Wallace & Gromit poster and wall chart, to celebrate their return to our screens in BBC1's World of Invention. Plus an exclusive interview with their Oscar-winning creator Nick Park.
Excellent!