In the first bit of news, this week at the London Toy Fair Nick Park was there to present his new game Fleeced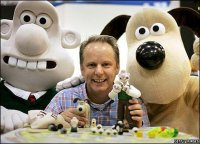 There are a few covers floating around the internet, Daniel Brett pointed me to this one at forbiddenplanet.co.uk which also includes some details of the game. We should know more when more photos and reports get put online from the Fair. You can also check out the Reuters article: Gromit ready to rise from the ashes: Park for quotes from Park.
Also in the news, Wallce and Gromit: The Curse of the Were-Rabbit has been nominated for the BAFTA Alexander Korda Award for the Outstanding British Film of the Year! You can check out the complete list here.
And finally, a friend of mine knows all about my love for Wallace and Gromit, so she took her knitting skills and made those greatest thing for me: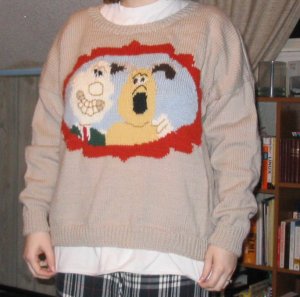 Amazing! It's so comfy 🙂