It's been a busy few weeks for Wallace and Gromit! For those who have asked, I had a fantastic time over in England and did manage to get over to the Science Museum for opening day of the Wallace and Gromit's World of Cracking Ideas exhibit! So I'll be posting all about the exhibit, and related news stories, in a separate post.
Our first piece of news can be found in an article here: Wallace and Gromit's favourite Wensleydale helps British food exports surge
Cheese exports were exceptionally strong … Wensleydale, the hard, crumbly cheese from Hawes in North Yorkshire, was the star performer.
The dairy, which manufactures the cheese, sends nearly £2million worth of its produce overseas each year, with most going to America and Canada. Its exports have increased 23 per cent over the last two years.

However, it is also starting to export Wensleydale to France, 850 years after French monks first settled in the area and started making cheese. The company said consumers around the world were becoming far more adventurous. Its best selling export is Wensleydale with cranberries.
I certainly started eating Wensleydale because of Wallace and Gromit, and have spread the Wensleydale love at parties with cheese-loving friends! Seems like I might not be the only one.
Next up we have another award for A Matter of Loaf and Death!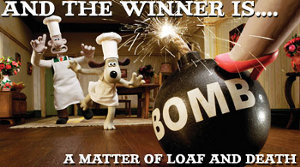 This time it's from the New York International Children's Film Festival, where Wallace and Gromit took home the grand prize. Well done, lads!
Also in the news is the big release of Telltale Games' Wallace and Gromit's Grand Adventure series of four games. The games are available on a subscription basis for your PC. You pay $34.95 and each month they'll release a new title which you will be able to play. They also have a demo on their site that you can check out. Unfortunately for me I run Linux and the game doesn't play in the virtual machine I have set up, what a shame! But there are loads of reviews out there for the first episode, including adventuregamers.com: Review: Wallace & Gromit's Grand Adventures: Episode 1 – Fright of the Bumblebees and blog.wired.com: Wallace & Gromit: Fright of the Bumblebees – One GeekKid's Review.
Games are:
Fright of the Bumblebees (released March 24th)
The Last Resort (expected release May 2009)
Muzzled! (expected release June 2009)
The Bogey Man (expected release July 2009)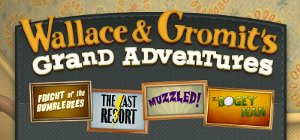 They'll also be releasing on Xbox Live Arcade soon.
We have a couple exciting promotional things that Wallace and Gromit are involved with.
The first makes me wish so badly I lived in the UK! Kingsmill has continued their partnership with Wallace and Gromit to offer a series of collectibles! The toastrack is adorable (I might need to figure out how to get one anyway…):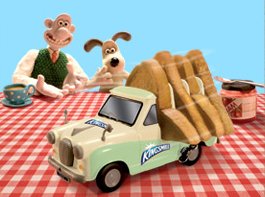 And I'm quite fond of the oven mitts too!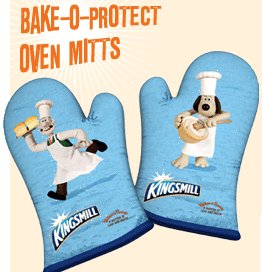 And last on our news list is the exciting campaign with npower, which includes commercials! The first commercial is quite amusing, which npower has uploaded to youtube:
They also have a Making of video on youtube.
The site they've created also has several gems:
Very cool. Looking forward to the next ad!
Post about the Science Museum exhbit coming soon!