The great folks at personalise.com who recently release custom cards and calendars featuring Wallace and Gromit have sent me 3 Danilo Wallace and Gromit 2011 wall calendars, 2 of which I'm raffling off on this site to US residents!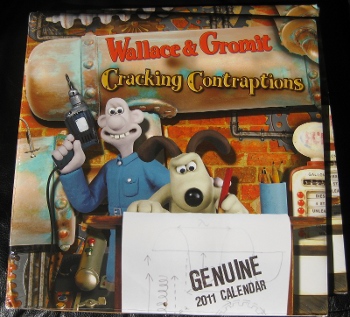 CLICK HERE TO ENTER THE RAFFLE
Winners will be announced and calendars shipped in the first week in January. Please email me if you have any questions or if you have trouble using the web form: elizabeth@wallaceandgromit.net
Since it can be difficult to get Wallace and Gromit goodies here in the US I'm asking that only US residents apply for this raffle. Thanks!