Jana Labaki, Awards manager of the educational charity D&AD, reported that they are are auctioning four original Wallace & Gromit pencil drawings from Nick Park on 3 December!
Educational charity D&AD champions excellence in the fields of commercial creativity. In D&AD's 50th year, we invited 50 creative greats to design their dream cover for the D&AD Annual, the organisation's yearly publication.

Designers, advertising creatives, filmmakers, photographers, illustrators and artists have all contributed. The result, a magnificent collection of original artwork.

Of the 50 pieces, 39 are being auctioned online at auction.dandad.org, and 11 pieces, including the Wallace & Gromit drawings, will be auctioned on 3 December. Proceeds raised through the auction will go to the D&AD Foundation, to help support the next generation of creative talent.
The four great sketches are as follows: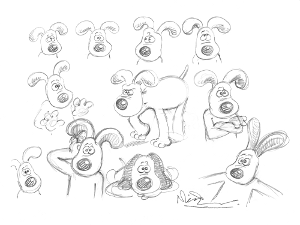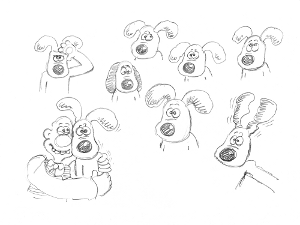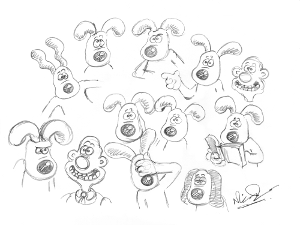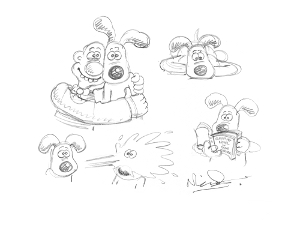 More details on the lot page: http://auction.dandad.org/lots/nick-park
The auction is happening on Monday 3 December, at the Gallery at The Hospital Club in London but is by invitation only, to attend please email sophie.moss@dandad.org, more details about the auction itself at:
http://www.dandad.org/dandad/events/2012-10-26/d-ad-50-auction