On January 19th, Aardman announced Wallace & Gromit to return for new film in 2024!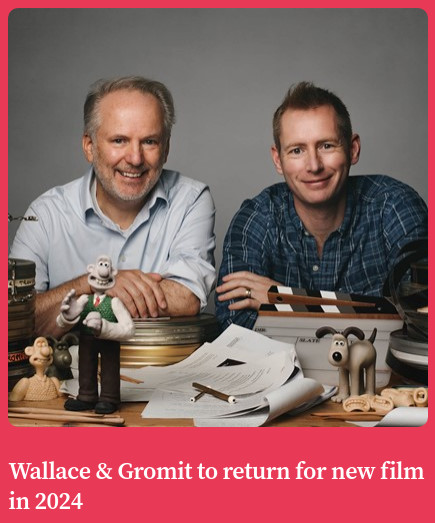 As shared in the announcement, "in 2024, premiering exclusively on Netflix, with the exception of the UK, where it will debut first on the BBC."
This is exciting news for fans worldwide, including those of us in the United States where we sometimes see delayed releases of movies from the UK. The film will feature a "Smart Gnome" invention by Wallace and "Gromit becoming concerned that Wallace is a little too dependent on his inventions." I'm actually really excited to see a film where the inventions really are the focus, like the series of Cracking Contraptions shorts but with a clear plot, rather than supplemental to the story. I suspect there may be a little social commentary in there too, about how all of us are growing a little to dependent upon our devices!
If you'd like to read more, other outlets have also covered this news, including:
As you can see, a new Chicken Run film is also in the making. What an exciting time!