September 29th, 2023
A fair amount of news has piled up here in 2023, and here's the latest of the big news.
First up, it's been 10 years since the first Gromit Unleashed trail was set up. The Gromit Unleashed trail featured dozens of statues from the films, and over the years there have been trails featuring Gromit, Wallace, Shaun, Feathers, and most recently, Morph.
Gromit Unleashed has produced a video showcasing some of the highlights to celebrate the anniversary.
With that, it was announced that the trail will be returning to Bristol with new statues in 2025! Check out Aardman's announcement here: New Gromit Unleashed trail announced for 2025.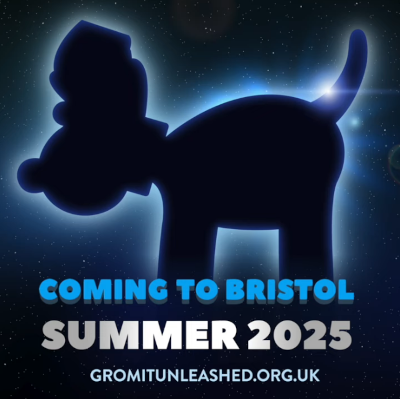 Get the latest at GromitUnleashed.org, including updates about the trail, new shop additions, and more if you sign up for their regular newsletter.
Speaking of anniversaries, can you believe The Wrong Trousers is turning 30 this year? Indeed, it was released in December of 1993! A lovely article from Country Life shares some details about the film, and features a few videos, including the iconic train chase scene: Wallace & Gromit: The Wrong Trousers turns 30.
In the last bit of news, Meta (formerly Facebook, Inc.) recently hosted Meta Connect and in a small clip during the event we saw Wallace and Gromit! It featured the new Wallace and Gromit VR game, The Grand Getaway, which is coming soon to Meta Quest.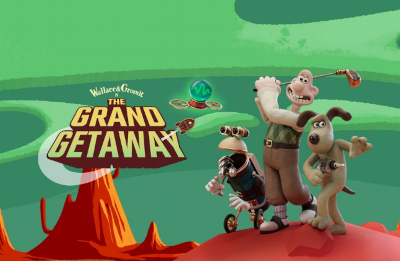 A teaser video about it was released back in June:
I have a Meta Quest 2, and I've Added it to my wishlist!
Still no news about the next Wallace and Gromit film that is due to be released in 2024, but I'm keeping an eye out.
Finally, I know I don't usually cover much about Shaun the Sheep here, but Shaun + space is too much to resist! You may recall that Shaun went on a special mission back in 2022, to space on the Artemis I mission.
Shaun is flying on the Artemis I mission, which is the first flight of NASA's Orion spacecraft with an ESA European Service Module, going around the Moon and back. This mission is not carrying a human crew but will instead be controlled from the ground with its woolly specialist as a passenger." (source)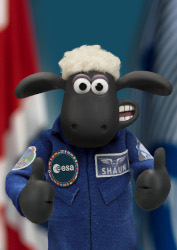 This year he returned home to Bristol, as reported by the BBC: "Hero's return for astronaut Shaun the Sheep":
"Shaun covered almost 1.5 million miles on his lunar travels before splashing down in the Pacific Ocean.

…

Wednesday saw Dr David Parker, the agency's director of exploration, visit Aardman studios in Bristol, where all of Shaun's TV programmes and films are produced.

…

Dr Parker unveiled Shaun's official Esa astronaut photo, and presented Aardman with a certificate from Nasa."
It's been a real treat to see my passion for space and Shaun the Sheep come together like this.